I think I'll make a silkscreen print from this…
Please click on the image to see the full size.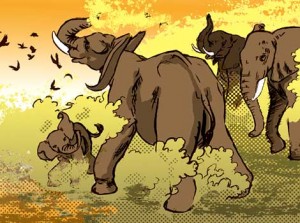 Update: Just finished making a silkscreen of this illustration. You can see it in the work section of my site. The registration is a bit off… and had some problem washing off the emulsion. I'll have to re-stretch my screens, and 'm not looking forward to it.