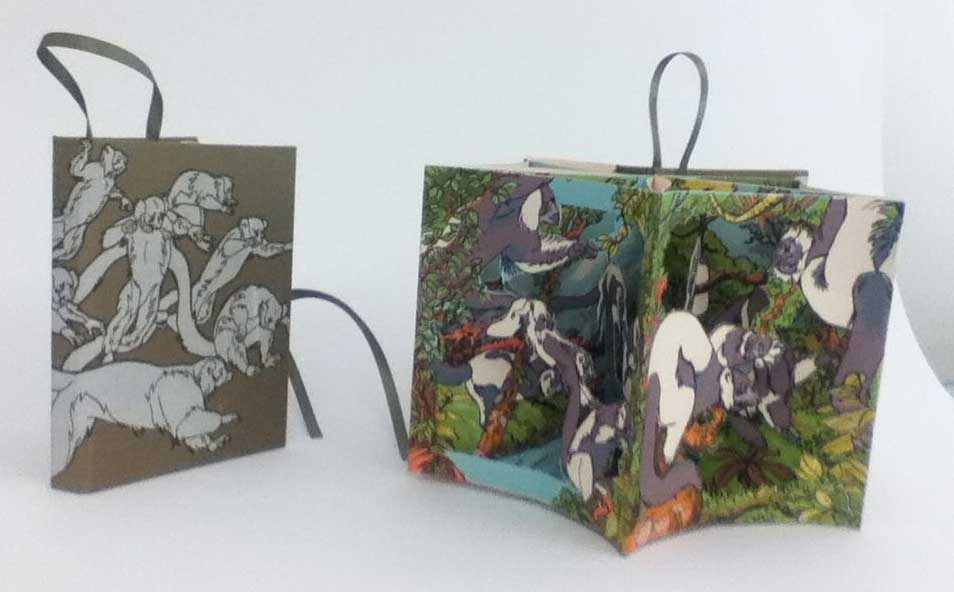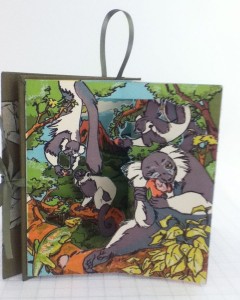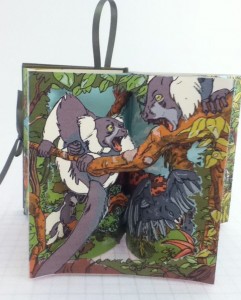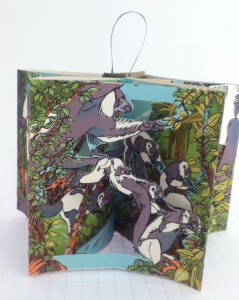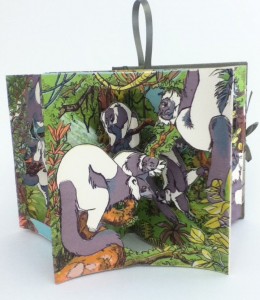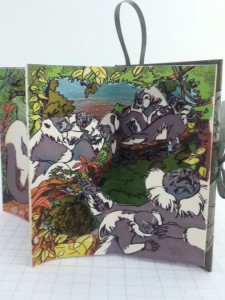 Just completed a new pop-up book, to replace my retired "Gannet" pop-up book. The subject is lemurs, specifically black and white ruffed lemurs, which I chose because they're on display in the Central Park Zoo.
I was struggling to find a story for this book. Granted, the last carousel book doesn't have much of a story, but there is a narrative thread so there's a sequential order to the images. For my "Gannet" carousel book, the story is the birds diving for food. In the case of lemurs, they don't hunt. In fact, the big question for me was "what the heck do lemurs do all day?", and "what should the sequence of images be?". So, long story short, this book is about habitat loss in Madagascar driving the extinction of lemurs and other wildlife. Forests in Madagascar are burned down to allow farmers to plant their crops, which means less room for wildlife , which then means less wildlife.
On to the manufacturing process! It took me about two months to build and draw the dummy, about two weeks to make the flat file and color digitally. I spent all of last week screenprinting the insides. Printed the cover on Monday, and finally started cutting / gluing / binding books yesterday. It takes me about 2.5 hours to assemble one book and so far I've only done 4…I've got 26 more to go ;_; <- these are tears in my eyes because my art is my pain.