Tally Weijl Printed Report
Tally Weijl is a German fashion retailer for young women. They needed to design their annual report to feel more hip and sexy.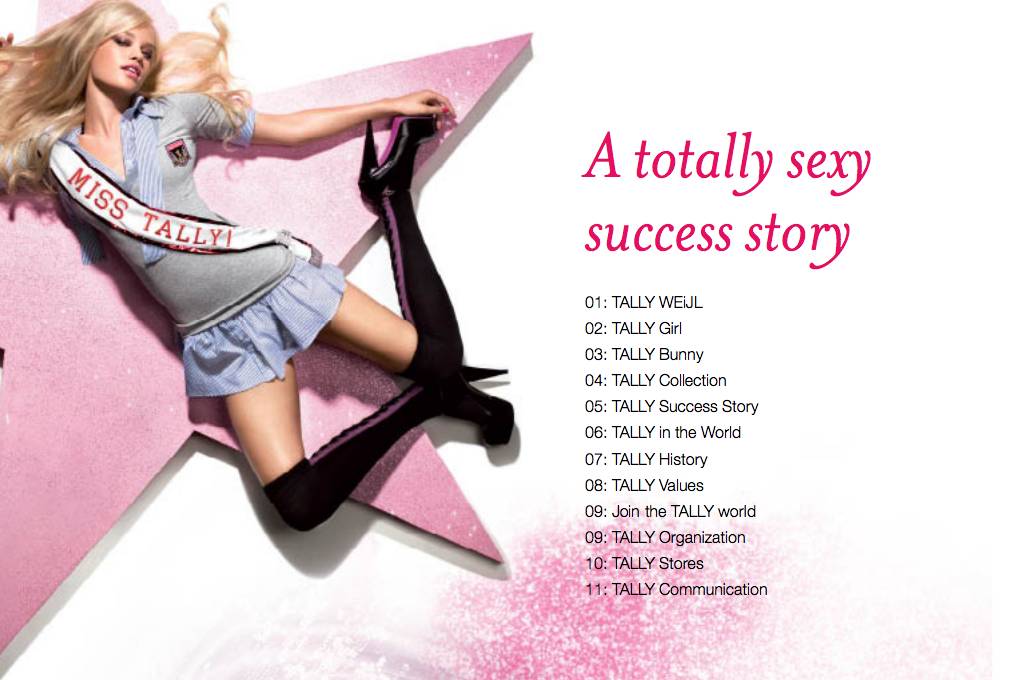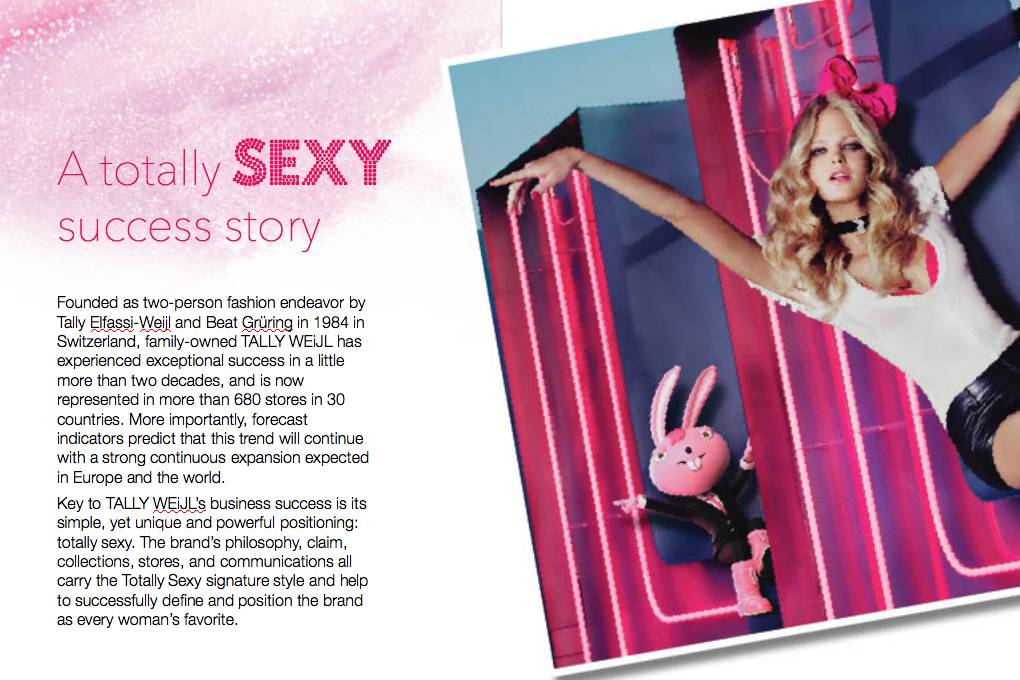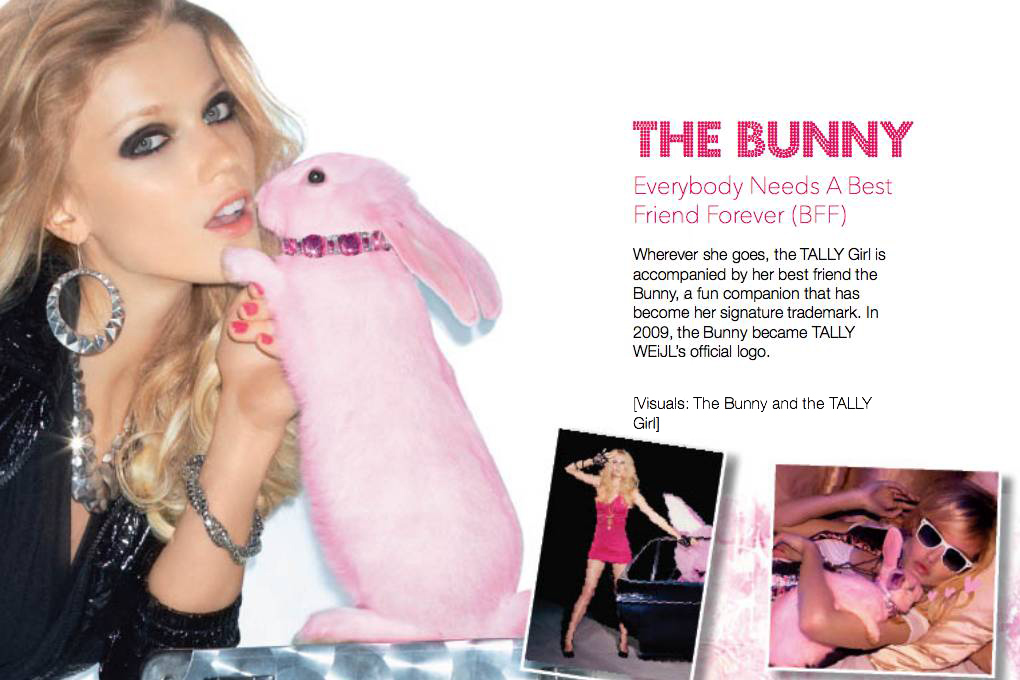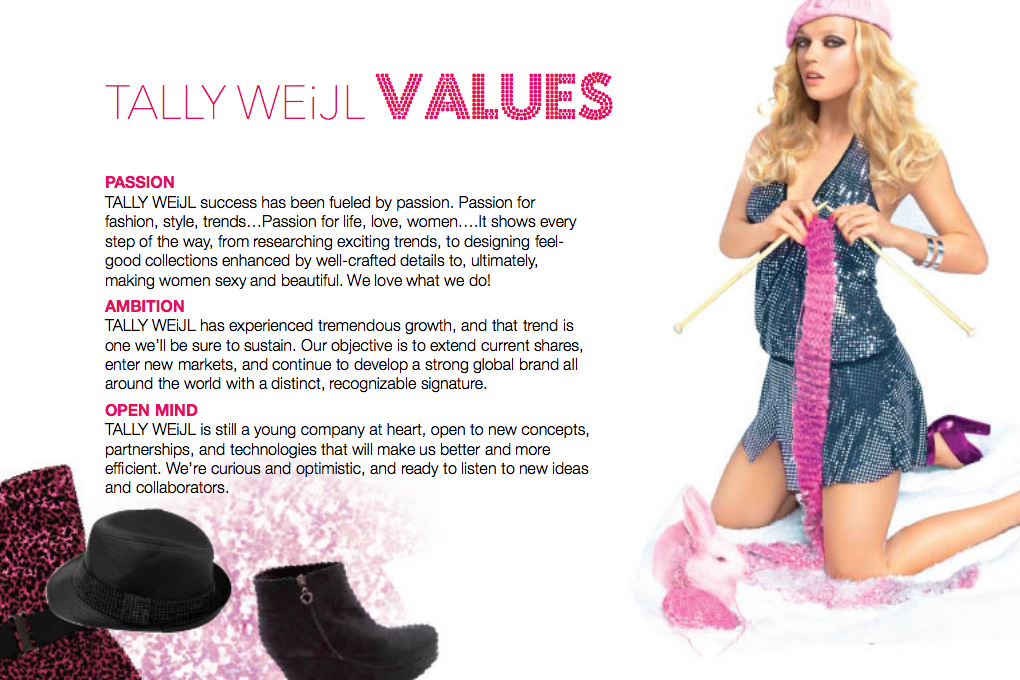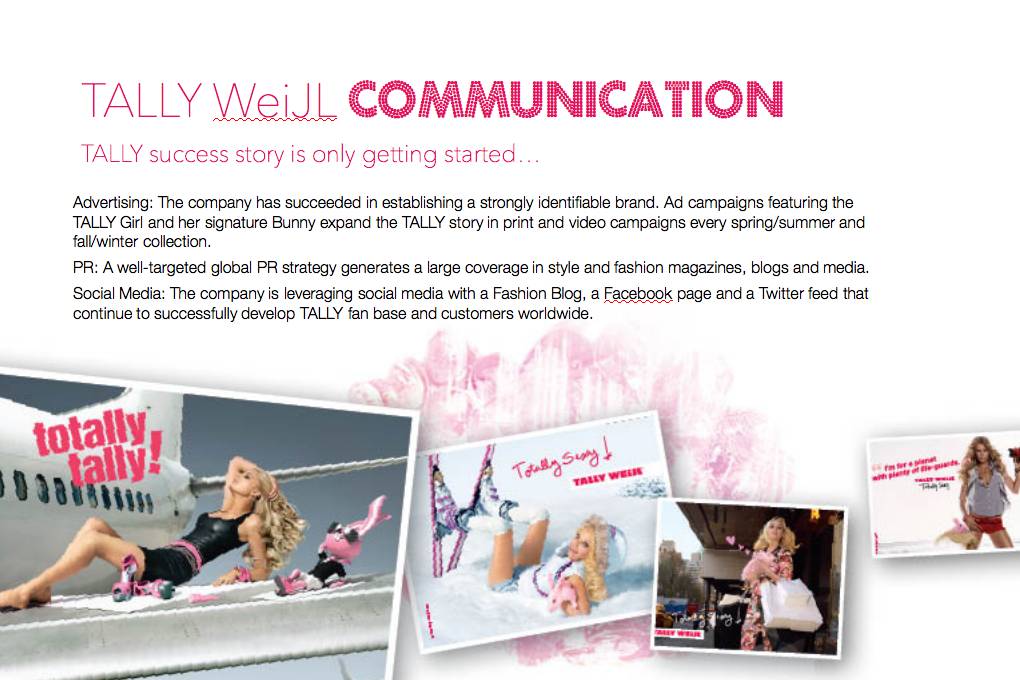 Tally Weijl Deck
To coincide with their printed report, they also needed a powerpoint version of it.
Tally Weijl Website
Redesign of their website to make it mobile-friendly.