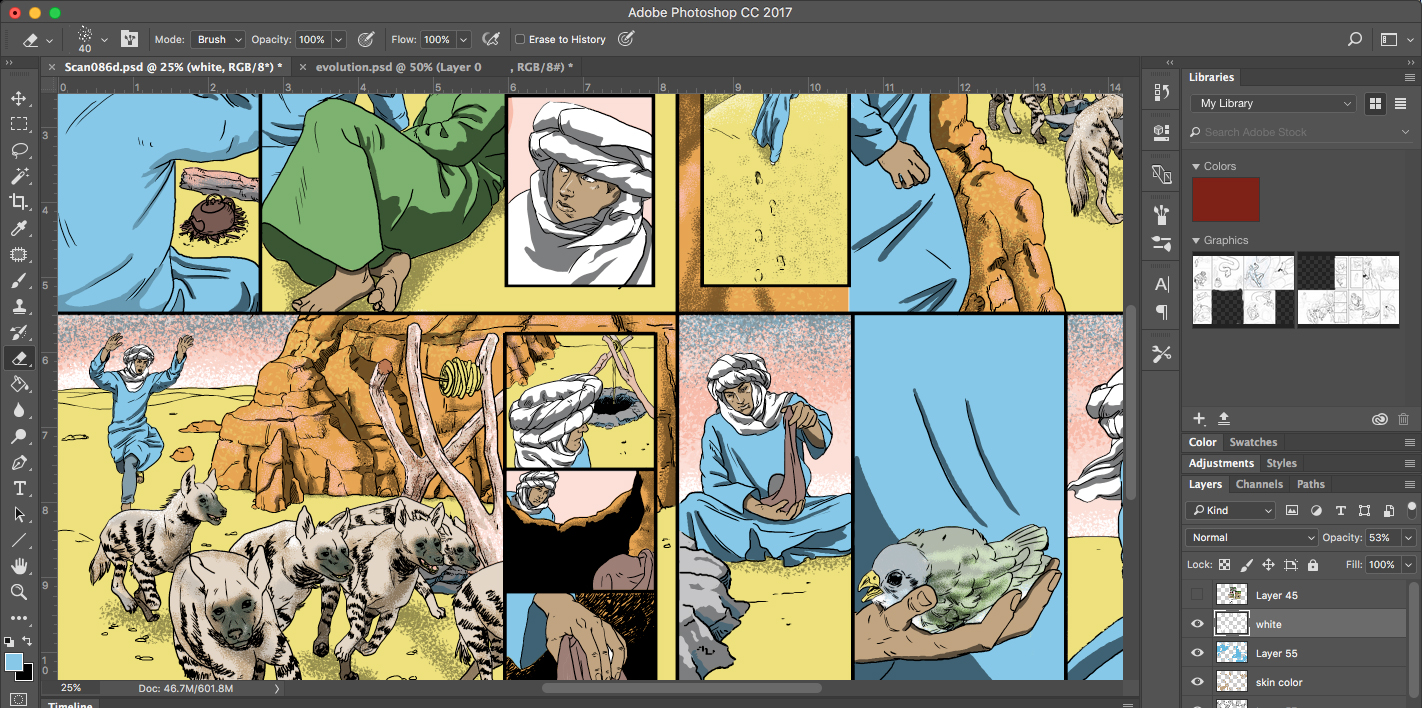 A few years ago, when a recruiter asked me if I could design presentations, I never thought presentations would essentially be the way I earn a living. I don't fully understand why, but needless to say, it seems to be a skill in high demand with not many takers. And honestly, I understand: Powerpoint is just an awful a design tool. In my case, people say I'm really good at it. I think it's because I work very fast. The reason I work fast is because I want to have time to work on my personal projects…but this year it's been really tough. I haven't had much down time at all, and while it distresses me, I feel like I can't say no to new jobs because who knows what tomorrow will bring? The total collapse of the economy? I gotta make money while I still can.
But this brings me to another point: I had to tell a client I was unavailable this week because I'm doing BookExpo and BookCon this week. In fact, it's starting tomorrow. I literally have no clue if I prepared myself well enough because I have no idea what to expect. Especially BookExpo, which is a trade show. The ultimate goal this week is to sell as many of my "Paleozoic" books as I can. Anyway, while Book Expo is for "industry" people, BookCon is for the general public. It's this Saturday and Sunday, and you have to buy tickets to get in. I hear there will be famous people, which is either a good thing or a bad thing. I will be like a speck in a sea of books.
Work in progress
So I'm still chugging along on my projects. When I've got several thing happening at once, there comes a point where "No more messing around! Let's just focus on this one project". The project that is getting my undivided attention is the "Desert book" (working title). I finished penciling, I finished inking. The conundrum now is coloring. You see, when I conceive of a project, I see the images in my mind like a photo: there's subtle gradations of color, an unlimited palette. However, as I've mentioned before, my medium of choice is silkscreen, which means I can't use 100s of colors andI can't do subtle shades of colors. So it takes a while for my eye to get used to the reality of what I'm working with…if that makes sense. I signed up for some printing studio time this summer, so I absolutely have to get it done this summer. And this might very well be the last silkscreen project I do.